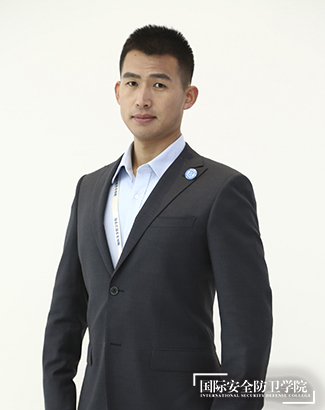 Security Defensive Instructor
ISDC Instructor
As one of the first batch of graduated students,Dang learned a lot of essence from President Xin;before retired,provided close protection service for Center key leaders and business personages during the working period at broad;joined the Center Guard Forces No.3 Brigade from 2011-2016 and took the mission of protecting center leaders during his service,at the same time,for many times,Dang did missions of protecting foreign guests and trained Guard units' combat.
Backed to ISDC as an instructor after retired from Center Guard Forces,at here,Dang trained emergency services of Guard Forces,Beijing Renwen University General School and Center Guard Forces free combat,twisting of joints,shooting and cudgel play;after so many years training experiences at Forces and ISDC, showed an excellent whole performance;rich experiences in practical work,VIP protection and large-events protection.
Specialty:
Combat,twisting of joints,arrest,detection,shoot,short stick,dagger,site protection for VIP
Individual Honour:
May 2008 Associator of the Chinese wushu Association;
June2008 Beijing Tongzhou traditional wushu competition/ the first place of Shaolin Quan ,the second place of Meihua Qiang ;
July 2009 Beijing 4th Boxiong Cup MMA/70KG Champion;
May2010 Free combat 75kg the second place,Beijing Shaolin wushu School;
February2012 Excellent Raw Recruit /Center Guard Forces;
September 2012 Excellent Recruit/Center Guard Forces;
March 2013 Excellent Key Sentry/No.3 brigade of Center Guard Forces;
June 2014 Emergency Armed Free Combat Competition/80KG Champion/Center Guard Forces;
September2014 Excellent Soldier/Emergency Key Soldiers Military Competition of Center Guard Forces;
November2014 Excellent Individual in No.3 Brigade;
September2015 A colour guard in the Sept.3 International military parade/Team Award;
June2016 Excellent Squad Leader of Training in the presentation to Li Zhanshu(Director of the Office to the National Security Council);
August2016 Country-level Free Combat Instructor;
July2017 ISDC Party Branch Secretary.
Back