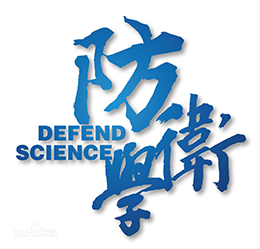 Defense Science is a continuation of China Public Security University Professor Du Zhongxun's defense skill and security science philosophy. Based on the military police combat, one attack K.O. and defense technology by SPC's Professor Du Zhengao, with a combination of the practical application by Justice League's Secretary-general Xinyang, summarize and create the Defense Science teaching system. Defense science is a discipline of strong practicability and wide application scope which advocates the improvements of defense awareness and concept, combined with the application of defense technology and the usage of defense equipment. It is a systematic discipline suitable both for uniformed security guards and common people
The Origin and Definitions of Defense Science
The Defense Science System is composed of five aspects which are the concept of defense, defense technology, defense equipment, safeguard, survival skills of the composition.
Each part has its own specific classification, theoretical knowledge and technical skills. With the ingenious combination of the security defense concept, security defense awareness' improvement, safety protection's thinking security transition, dangerous situation management, hazard identification and hazard avoidance theory, defense techniques teaching, fighting teaching, practical equipment applications and makes special methods and content of teaching according to the students' characteristics.
Defense Science Characteristics
Defense Science has the characteristics of facing the crowd widely, professional and affordable. Meanwhile it has the characteristic of strong practicability, wide application scope, position-relevant and can be easily mastered.
The Spread and Application of Defense Science
As a systematic, advanced and efficient technology system, Defense Science has provided a lot of technical training for Beijing Public Security Bureau plainclothes corps, railway special police and air police. Act as a special kind of police in public security department, the law enforcement officers will be under the long term status of high alert and high-risk environments by the immediate contact with criminals. By learning through Defense Science, it is easier for police officers for the determination of suspicious targets, make an effectively arrest with the assurance of their own safety, so as to achieve a reduction in casualties, improve the success rate of arrest, and protect the security of people and property. At the same time, Defense Science is a practical discipline which can be learned by all people, establish security awareness, and effectively enhance the safety of people and their relatives. By the long-term and regular activities of "Students safety education course", "Justice League public interest member defense science universal training," and "public safety lecture", the Justice League Defense Association will carry out long-term free commonweal trainings for masses. In the teaching process, almost all participants can effectively grasp the knowledge of defense science. They learn how to avoid danger and how to deal with hazardous. More importantly, it enables the learners to grasp how to improve their safety quality in life and work.