Ⅰ. College survey
Institute of international security (IOIS)was established in 2011, the headquarters is located in the shunyi district of Beijing, is China's first anti-violence & terrorism training college and also the only private anti-violence & terrorism training base to provide police training and open to the public.
IOIS mission: creating safe spaces, maintaining social harmony.
IOIS has a great expert faculty, the authoritative defense teaching system and professional simulation and training facility.
IOIS was established by the domestic and foreign many well-known police colleges Professor, counterterrorism specialists, security experts, ensuring the courses are professional, practical, accurate and pioneering.
IOIS training courses is divided by training object into: police purpose, and civil purpose and security purpose, providing counter-terrorism, and police works combat, and catch, and at bursting, professional police skills training for military and police at home and abroad, establishing risk management system and security solution programme for enterprises, providing campus security training for schools, providing life security and defense courses training for mass, and providing career skills training practitioners and the security industry practitioners.
IOIS international security training base covers an area of 350 acres, and it is planned to be accomplished through three phases of construction. The first phase of construction covered 30 acres with an area of 26000 square meters and it has been put into use. It is equipped with a wrestling Hall, gym, rock climbing, rappelling, military training areas, playground, fitness center, analog blocks, riot blocks, CQB training experience, training areas, public safety area, the crisis experience, archery Hall, weapons training area and clean hostel, spacious theory class to fully ensure the progress and implementation of all kinds of courses.
IOIS is committed to make up the military and police training, maintaining social stability, build the security barrier, protect and improve safety and quality of life of the community, leading the development of security industry standards.
Office areas, dining hall, private dining room, the gym, arena indoor venues, analog blocks, outdoor training ground, lecture classroom, presentation activity centre, dormitory, dormitory bathroom, college style, room, botanic Garden
College pictures: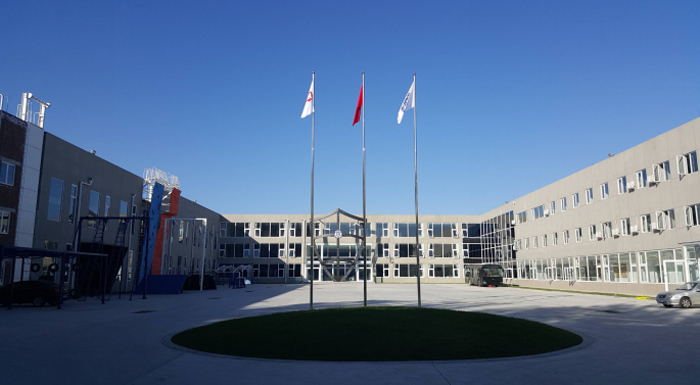 College panorama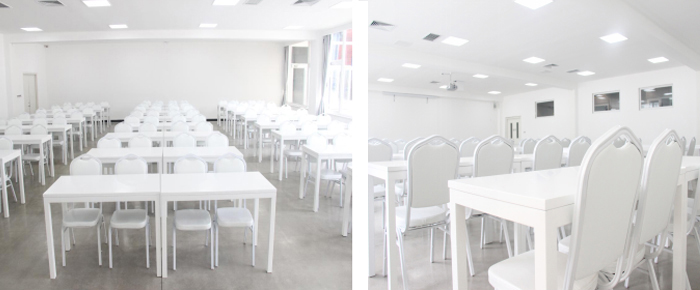 Student classroom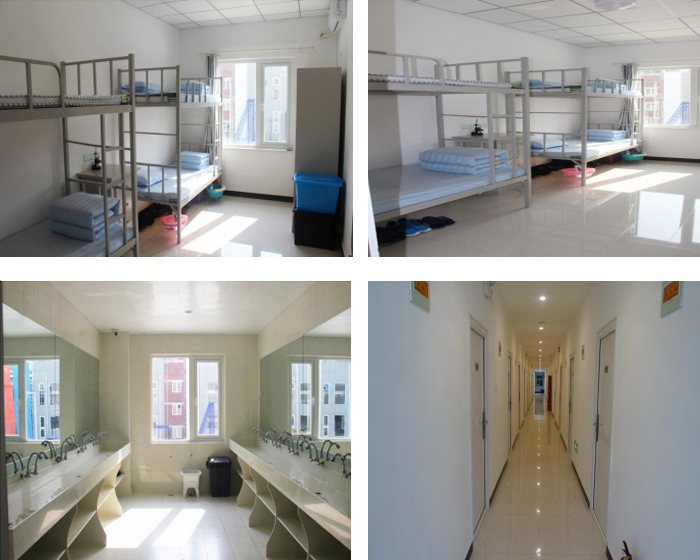 Student hostel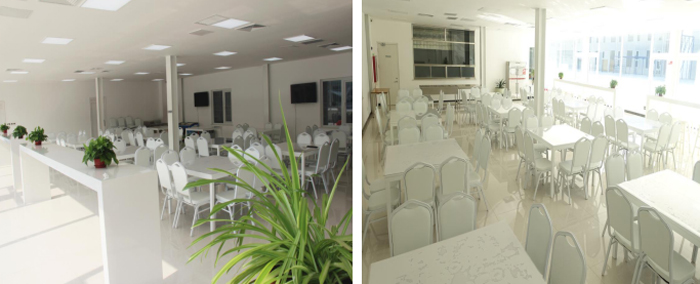 College Restaurant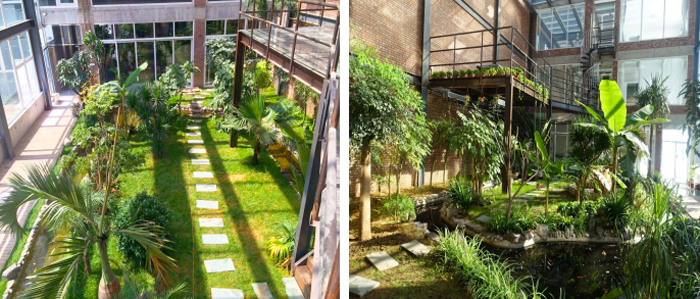 College Botanical Garden
College Gym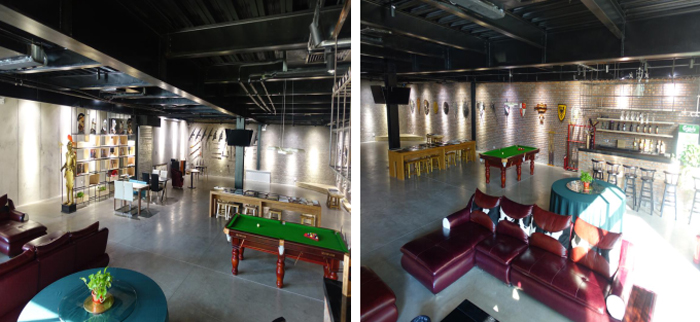 College entertainment district

1、Scientific teaching pattern
It aims to cultivate professional security officer with upright style of work, steadfast vocational image, lefty moral quality, healthy ethic quality, decent behavior, strong obedience sense, comprehensive professional skills, powerful comprehensive capacity, and industrious and hard-working spirits.

2、Strict teaching management
The institution is under the to-be militarization way to manage and teach. It focuses on students' cultivation of work ethics, ideological and moral education, and the promotion of their comprehensive capacity; under the management of to-be militarization style, completely confirming to the pattern of education and management in police schools.

3、Wide employment channel
It provides security service in the extent permitted by law for legal citizens at home and abroad and distinguished entrepreneurs, star politicians, elites from every walks of life, people possessing certain social status and strong economic powers; and serves as the security consultant, trainer of security protection techniques for Chinese and foreign enterprises, and arrange the displacement of security consultant in Chinese-funded embassies.
Ⅱ. Small introduction of classes

Ⅲ. Teaching resources and merits
We have rich experience in the selection of talents and training and the protection of professional high-end personage's security. We have mature and improved management teams, which are trained by China's most professional team and most well-known professors. All the military instructors have high popularity in the fields of military polices and martial arts. Students can be recommended to work in guard departments like governmental institutions and military police forces. Here, we have greatly high employment rate.
Professors of every subject in the institution are employed from China's Armed and Special Police College, other military police schools and special troops.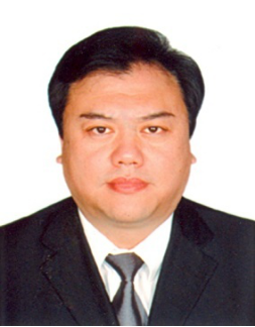 ------Shi Yi
One of founders of International Security Defensive College, principal of committee of experts, professor
Shareholder of Xin Yang Power (Beijing) Security Consultant Co., Ltd., senior consultant
Served as chief operating officer of Chinese Zone of Frontier Services Group, a listing company in HK
One of founders of Beijing Kexian Security Risk Consulting Company, president
Shi Yi worked at public security confidential system, took charge of safety protection of central key units and detection of major criminal cases, and served as safety officer of national key aviation project "Sunshine China Airship". He has rich experience in criminal case detection, national key defense, protection of important personage, personal safety management, etc. He won the medal of personal third-class merits issued by Ministry of Public Security twice.
In 2009, Shi Yi established China's first security risk consulting agency in a real sense, Kexian Security. Then the agency started carrying out cooperation and exchange with many famous risk consulting agencies in the world. The agency provides risk consulting service for Chinese enterprises and organizations of Global 500 all year round.
In 2011, he was hired as overseas security expert by Ministry of Commerce and SASAC, and participated in consultation and safety training of overseas security incidents of Chinese enterprises and organizations. He also served as main editorial board member to participate in preparation and compilation of Security Management Guidance to Overseas Chinese Enterprises and Personnel of Ministry of Commerce. He repeatedly led the consulting team to go to Africa, Middle East and other high-risk countries, so as to provide risk consulting service for Chinese enterprises and organization. He has 30 years of experience in security risk management.
In 2013, he organized and led security consulting team to finish risk consulting service of Aynak copper mine of China Metallurgical Group in Afghan, this is the first time that Chinese security risk organization provided comprehensive risk management consulting service for China's large state-owned enterprise in countries and regions with the highest risk in the world, creating a pioneer in Chinese security risk consulting industry. In recent years, he has been engaged in improving professional ability of domestic security industry and exchange and cooperation of foreign security industry. He is recognized as international security and counter-terrorism expert in the industry.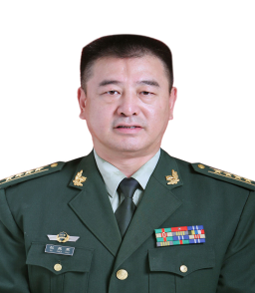 ------Du Zhengao
Fighting teaching and research office of Special Police College of the Chinese People's Armed Police Force—professor—fighting defense expert
Trainer of regimental polices of China armed police, fighting expert known as. He has unique skill in fighting and grappling, and has won national Wushu Sanda champion and champion of National Military Police Fighting Competition for five times in over 30 years. He set a national record that attacked the rival out of arena in two seconds! He was China's youngest judge of Wushu seven-segment?and international A-class martial arts. Now he serves as professor of fighting teaching and research office of Special Police College of the Chinese People's Armed Police Force. He has been engaged in teaching of regimental police fighting for over 30 years, trained over 8,000 special warfare talents, and led his students to perform for state leaders and over 200 foreign missions for over 400 times, and was invited to teach abroad for four times. He wrote and published 38 martial arts monographs, such as Fighting Skill, Grappling and Anti-Grappling, Seize Lethal Weapon by Free Hand, Use Defensive and Fitness Stunt.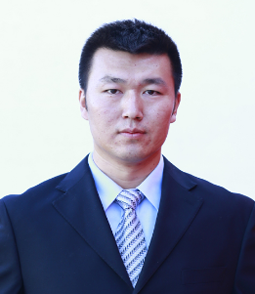 ------Xin Yang
Security expert,President of International Security College,《Justice League》secretary general,《Defense Science》training system founder, General manager of Xinyang Power(Beijing) Security Consulting Co.,Ltd, General manager of Yunhai safe guard elite Co.,Ltd,Minister of the Defense Teaching and Researching Dept, Training center, China International Culture Communication Center.Vice president of China Security Guard Associate,Champion of The World Martial Art and Free Combat Exchange Match 75KG level, 2003,Champion of Asia Free Sparring Dual Meet 75KG Level, 2004, China Martial Art the 6th Section, Judge of the National Martial Art and Free Combat, First level coach of World Muay Thai (China)Professional First Level Coach.
Xinyang was taught by Professor Duzhen Gao the sparring king in Police , and was trained by professor Duzhen Gao his own knowing.
He learned traditional Martial, all out-fit, free combat,taekwondo,Muay Thai,free sparring, etc fighting sparring project, and has been professional free combat athlete,obtaining many rewards.

Ⅳ. The employment direction and content
Students will provide the security service in the extent permitted by law for legal citizens at home and abroad and distinguished entrepreneurs, star politicians, elites from every walks of life; and serve as the security consultant, trainer of security protection techniques for Chinese and foreign enterprises, and arrange the displacement of security consultant in Chinese-funded embassies. The content of work refers to the security management work, which includes bodyguards of high-end personage, training instructors in security protection, security guard, defense, and security techniques, security consultant of enterprises, estimator of security, ground security guard, private traveling guard, short-term business accompany, and security of star and great men.

Ⅴ. Registration note
1.Admission requirements
Male: more than 172cm in height; female: more than 162cm in height
No criminal record, no tattoo in body, no smoke scar, no disease
2.The requiring materials for registration
(1)the materials requiring candidates to submit
The original document and copy one of resident identity card, the original document and copy one of Household Registration material, No Criminal Certificate, examination report (from hospital above the county-level). Candidates who with super strong capacity or special skills need to submit the original document and copy one of special professional skills certificate acknowledged nationally
(2)The original document of candidates' materials will be return back after examination, and the copy one will be filed for future reference.
3.Way of registration (contact person and contact number, our e-mail, phone number, and address )

Ⅵ. The enrollment and charging standard

Charging standard :

Ⅰ. Tuition fee
(1)preparatory class: 15000 yuan/year
(2)Long-term training class: 20000 yuan/year
(3)Short-term training class: 30000-40000 yuan/year
Ⅱ. Accommodation fee: 4000 yuan/year (300yuan * 12 months for every month +400 yuan hygiene fee)
Ⅲ. Meal fee: 150000 yuan/year (50 yuan for nutrition meal every day, 1500 yuan * 1o months = 15000 yuan for every month)
Ⅳ. Incidental fee: 5000 yuan/year
(1) Cloth fee:
Two suits of sports cloth
Two sweaters
A suit of training uniform
A tailored suit
Two belts
Two pairs of sports shoes
A pair of leather boots
A tactical backpack, a waist bag
A pair of tactical gloves
A tactical vest
Two suits of summer cloth
A hat
A long down-jacket
(2) dormitory commodity:
two bed fabrics
Bedding, pillow, blanket
Two washing basins
A tower, a toothbrush-cylinder
A glass bottle
A pair of slippers
(3)textbook fee
(4)Reference fee
(5)Equipment fee
(6)Out-training fee
(7)Transportation fee
Note: preparatory class: more than 14 year-old; short-term class: more than 18 year-old; long-term class: more than 15year-old.
Charging standard: tuition fee, accommodation fee, meal fee, incidental fee(including cloth fee, textbook fee, and material fee and so on.)

Ⅶ. School feature
Feature 1: The institution confirms to the need for market to cultivate high-end experts of security protection, and make students possess the vocational skills like security manager to truly be a comprehensive talent expertise in one strength and mastering multiple skills.
Feature 2: With military education and management, students can learn all the subjects what military students and president safeguard learn to improve individual ability, regulate image, and obtain the quality of special military personage.
Feature 3: Students who confirms to requirements will sign the employment contract as long as making registration and arrange works after graduation in 100% if confirming to standards( the salary every month will be more than 5000 yuan after starting working formally). Part students failing to meet the requirement will be recommended to works in relating fields.