Training for special policemen:
1. Training the ability of counter-terrorist and emergency treatment.
2. Arresting skills
3. Sniper training
4. Explosive-removal skills.
5. Anti-hijacking and anti-kidnapping training.
6. Police instruments applications.
7. Negotiation training (negotiating skills and criminal psychology analysis against hostage-taking criminals.
8. Systematic, comprehensive and specific training in accordance with the characteristics of special policemen.
9. Training for special policemen candidates before the entrance examination.
10. Trainings for improvement of various competing subjects according to the competition items in the Special Policemen Contest held by Ministry of Public Security.
11. Organize regional contest of monomial skills for national special policemen.
12. Firearms applications in actual combat.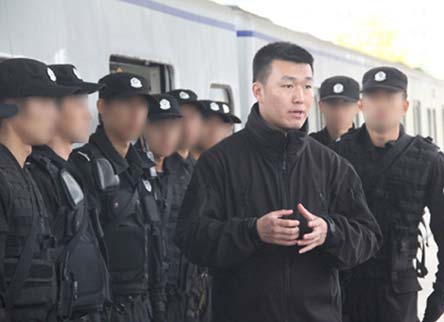 13. Crucial and shock tactics training.
14. Team searching tactics and emergency treatment.
15. Inquiry and question.
16. Body checking and escort.
17. Quickly putting on handcuffs and taking away.
18. Putting up checkpoints, cutting off and checking vehicles.
19. Special driving training.
20. Dealing with violent crimes.
21. How to cope with the behavior of raiding police by violence.
22. Urban anti-terrorism.
23. Mass disturbance treatment.
24. Response and treatment to riot.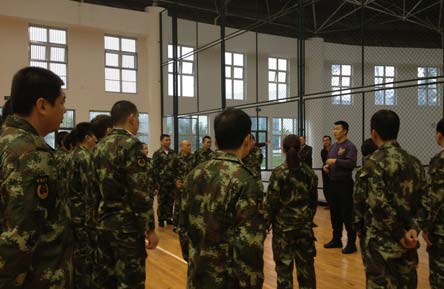 Railway police training::
25. Railway police service work in emergency handling skills training for the railway police during their service.
26. Catching skills training against pickpockets for the railway police and special police.
27. Training for the railway police on guard duty in the professional skills, VIP protection.
28. Capture skills of railway police in controlling gangsters and preventing crimes.
29. Pre-post skills training for new recruits to the railway police.
30. Response to violence and terrorist attacks in railway station.
Air police training:
31. Pre-service training for air police.
32. Training in rotation for air police.
33. Anti-hijacking training.
34. Training for air police and security guards to control and combating with crimes in narrow and small space in cabin.
35. Trainings in rotation for security guards in airlines.
36. In-flight emergency crisis response training.
37. Flight attendant security training.